Bothell is Losing Two Great Restaurants
As many of you know, Bothell has an awesome selection of restaurants and a ton of great food. Lunch, dinner, happy hours, brunches… we have them all! With the new buildout in downtown, we have got some great new places to eat.. Prime Steakhouse, Amaro Bistro and The Cottage to name a few.
However, we are about to lose two of the best. People drive from miles and miles away to eat a Vivendo and Carolina Smoke BBQ. We have had a chance to sit down and talk to the owners and get the real deal on why they are closing and what the next chapter of their businesses are going to be. Let's start with Vivendo.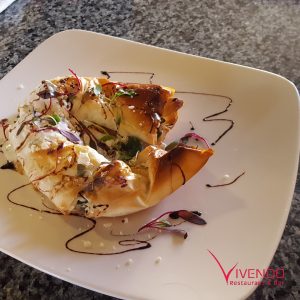 Vivendo has been located in Country Village for years. Located right under Amai Day Spa, the Tona family has been running this restaurant like they would their own kitchen. All the recipes are from old family recipes. Sofie and Prokov make it a point to make sure that everyone that comes through the door feels like family. True, the environment is great at Vivendo, but what makes Vivendo truly great is the food. Everything is handmade, from scratch. You will never see a greener pesto or a more ivory colored alfredo sauce. You will often find Sofie in the back, making up her sauces and selecting only the best cuts of meat for their dishes. Prokov of course makes sure everyone has just the right wine with their dinner.
Why is Vivendo closing? The only reason the Tona family would ever leave Bothell was if the Country Village was ever sold… guess what. It sold. Sofie and the family have looked at a number of other locations, but at the end of the day, they couldn't find a space that would provide their customers with the same special experience the village provided. Figures. We knew this day was coming.. just sad it's here.
What's next for Vivendo? Catering and selling sauces. Vivendo has been catering large and small events for a number of years. Now, with not owning a restaurant, they are going to focus on catering. Sofie is also looking into selling her sauces online. Can you imagine? Getting Sofie's pesto, marinara, alfredo… all at home?!?!?!? I can't wait!
This weekend is the Farewell Weekend at Vivendo. I talked to Sofie and most of the tables are full, she said if you call, you can still get one for this Friday, Saturday or even Sunday. (425) 487-3202. Their last day open is the 17th.
Vivendo is shutting it's doors, but Vivendo catering will be alive and well for the next few years. Also, keep your eyes out for pop-up events happening around the best way to keep informed is to make sure to send Vivendo an email, follow their website, Facebook, Instagram and Twitter.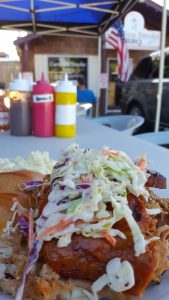 SO, Carolina Smoke. Everyone knows how good Dave's food is at Carolina Smoke. Whenever you think about getting some great slow smoked bbq, you think of Dave's. Once Dave won the lottery (literally), he looked all over the place for a place to open his shop. Funny story: A year before Dave opened his shop, he and his extremely attractive, smart, funny neighbors came over for dinner. Dave was working for the City at that time…catering on the side. His neighbors said "Let's write up your intentions and all sign the piece of paper." That intention? To open a shop. A few months later, Dave hit the lottery and got just enough to open a shop. He looked all over the place and found a little wine shop in Country Village. With no kitchen and a limited budget, he and his friends built out the Carolina Smoke BBQ shop as you know it today. The rest as they say is history. This is Dave's 11th year.
So why would Dave ever close his shop? Again, Country Village is closing would be the only reason he would ever give up something he loved.
What's next for Dave and Carolina Smoke? Well, Dave still wants to open another shop. The issue is cost. It takes a ton of money to build out a new location. He was looking at a place down near the Northshore Senior Center, but that didn't pan out. He has a couple of other irons in the fire, but as of now, he has no place to land. Daves is going to pack up and do some catering until an opportunity arrives. Sad. Stay in touch with Dave and his "Next chapter" via his website.
Dave's last open day is the 17th, this Sunday. He will be making some of his corn beef and rubens. REAL GOOD. Friday night the 15th, he is going to "smoke all night" and open until midnight. Saturday the 16th he is closed.
The Country Village management has actually been good about alerting the businesses about what's happening. They gave the notices out over a year ago, giving time for people to leave, but really, I feel, no one thought the Village closing would ever happen. Now it is, and we are losing two great restaurants…. and a bunch of other little businesses we love.