Washington State Little League Title goes to: NORTH BOTHELL!!!!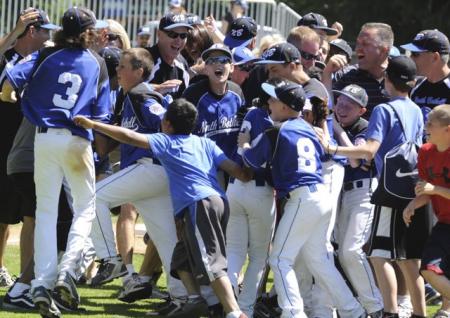 Fort Vancover Little Leage, Kent Wa — The North Bothell Little League team has secured a place in the regional tournament in California where North Bothell will compete with the winners of the other state championships for the Regional Championship!
North Bothell Beat Kent 5-3.
If North Bothell wins in San Bernardino Ca, they will then travel to South Williamsport, Pa to compete in the Little League World Series.
So who was the hero for North Bothell? Elijah Diggins. He hit a three run homer with two outs in the bottom of the 4th. The team held Kent for the rest of the game.
NICE WORK NORTH BOTHELL!!! GOOD LUCK IN THE FINALS!!