Pirate Day 2013 at Country Village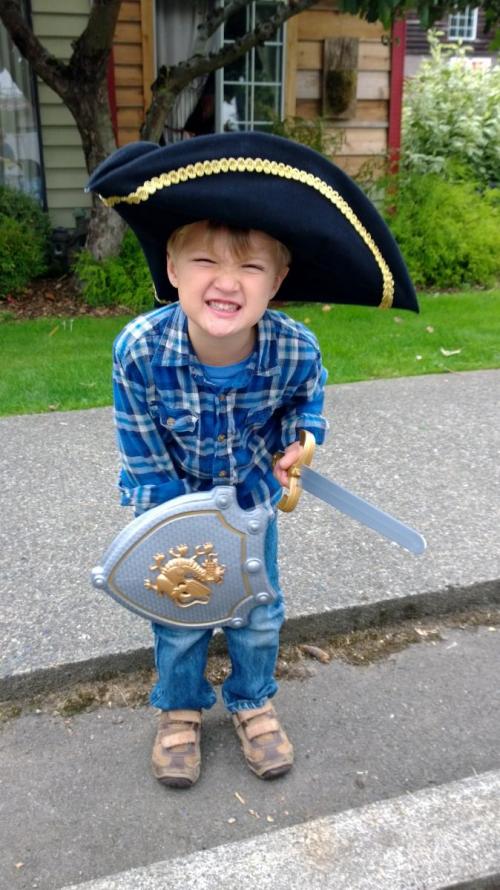 Ahoy all ye pirates! Strap on ye boots, board ye ships, 'n head on over to Bothell's Country Village fer an excitin' scurvy Pirate Day. All be welcome to dress up in their best scurvy pirate costume 'n prepare to be set out on a voyage. All band 'o pirates gunna receive a treasure map filled wit' clues to help them find their hidden treasure! th' scurvy pirate lovely booty gunna be at participatin' shops throughout th' country village.
Th' adventure starts at noon, Saturday, SeptembARrrrr 14th 2013 'n ends at 4:00 PM. At th' halfway point, 2PM, thar gunna be an appearance by Zero & Somebuddy who gunna be entertainin' th' crowd wit' a scurvy pirate puppet show.
Ye gunna also be able to spy wit' ye eye th' band 'o pirates 'o Treasure Island roamin' Bothell 'n plunderin' country village in their best scurvy pirate costumes from 12-3PM. So come on out 'n show th' seven seas that thar be band 'o pirates alive 'n well in Bothell 'n if ye dare come to seek a ruckas 'n adventure 'n heartly enjoy th' entertainment!