Bothel Cougar Tailgate Party: TICKETS ON SALE TODAY ONLY!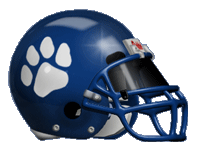 Week 1 we had to watch our Bothell Cougars at the brand new Husky Stadium in Seattle, week 2 we had to travel down the road to Bellevue, and now finally week 3 is here. It will be a Cougar showdown as your Bothell High School Cougars face off against Tacoma's Capital High School Cougars. The Bothell community kicks off Bothell Varsity football next Saturday, September 21st @ 7PM, under the lights at Pop Keeney Stadium. The Community Tailgate Party will hosted in the upper parking lot by Alex's Café & Catering from 5:00-6:30pm. Alex's will be providing a great football tailgating feel with their classic pulled pork sandwiches, chili, and other food that will keep you full and satisfied until kickoff! The cost of this event is $10 with ALL proceeds being donated to the BHS Athletic Training Fund.
Tickets can be purchased here. Once you purchase the tickets a confirmation e-mail will be delivered to you a couple days prior to the game. Tickets for the Community Tailgate Party are on sale TODAY ONLY! This is a pre-sale event and no tickets will be available at the gate.
Your Bothell Cougars hope to see a huge turnout, not only to the tailgate party but to support them in their first home gridiron battle this Saturday, September 21st!