Keepsake Cottage to host Country Heritage Tour on August 27th!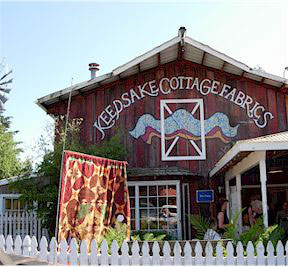 One of Bothell's internationally known businesses, Keepsake Cottage, is being featured on one of the Country Heritage Tours visiting Seattle this year. The tour, which will bring some very enthusiastic  quilters from all over the area will arrive in Bothell's Country Village Shops on August 27th around 11am and will be visiting for an couple of hours. The group will consist of over 50 excited quilters from all over the country.
Anyone who would like to connect with fellow quilters from around the area and abroad, swing into Keepsake Cottage and say hi!
If you would like more information about Keepsake Cottage or the Country Heritage Tours, visit their websites or send us a mail and we will send over their information.
http://www.keepsakecottagefabrics.com/