Iconic Bothell Restaurant Closing after 33 Years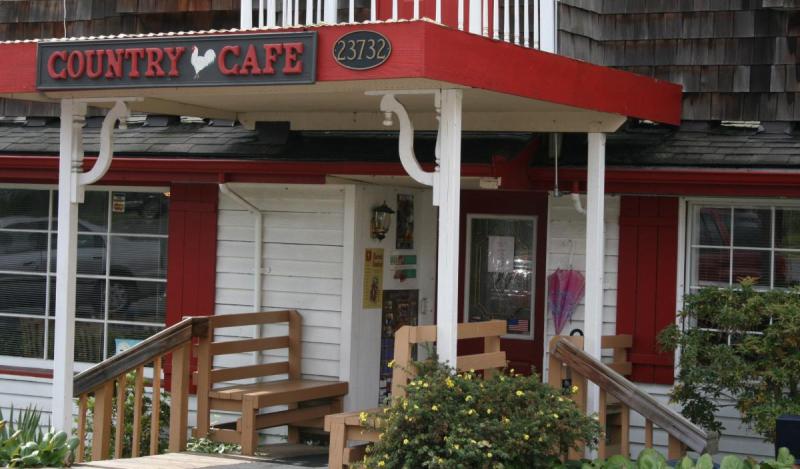 Bothell, Wa – Iconic Bothell business, Country Cafe closes their doors after 33 years of down home cooking. September 15th the Country Café in Bothell will be closing their doors and hang up their aprons.
Country Café, located in Bothell's Country Village Shops, has been a breakfast destination for many local Bothellites for years. Known for their thick sliced bacon, homemade jam, freshly baked biscuits and large Country Scrambles, the Country Café has always focused on quality and quantity.
Back in the early days, the Café use to be open for dinner and served beer and wine. Darryl Sharpe has been working at the Country Café for 28 years and is sad to see the Café close its doors. He told the Bothell Blog: "You know, ever since the financial downturn, we really were never able to recover. Higher food costs, lower customer traffic and the large number of restaurants in Bothell were all factors. I did not want to sacrifice food quality or drastically raise our prices. Now with the year-long road construction on Bothell Everett Hwy, business will slow once again and we will not be able to weather that storm. So we thought that now would be a good time to close the café start a new chapter in our lives. It made financial sense."
Darryl's wife Carol works at the Café as well. "What I will miss most about the Café are the people, the regulars. Seeing them every day, seeing them grow, hearing their stories, seeing their kids grow-up… you get connected. I will miss that."
We still have a few weeks with the Country Café so why not make an effort to come into the Café and enjoy the great food and service while you still can. Doors close for the last time end of day on September 15th. Darryl and Carol would love to see everyone and hear their stories people have about the Café .
The Sharpe Family would like to thank their customers for the years of support and wish them all the best. What will we miss? Sure, the thick sliced bacon and the freshly made biscuits but most of all we will miss the way the door squeaks when you walk into the Cafe on a cold morning, being personally greeted from the kitchen and the warm smiles you get day after day at the Country Café.