Summer Stroll Wine Walk at Country Village Shops: August 23rd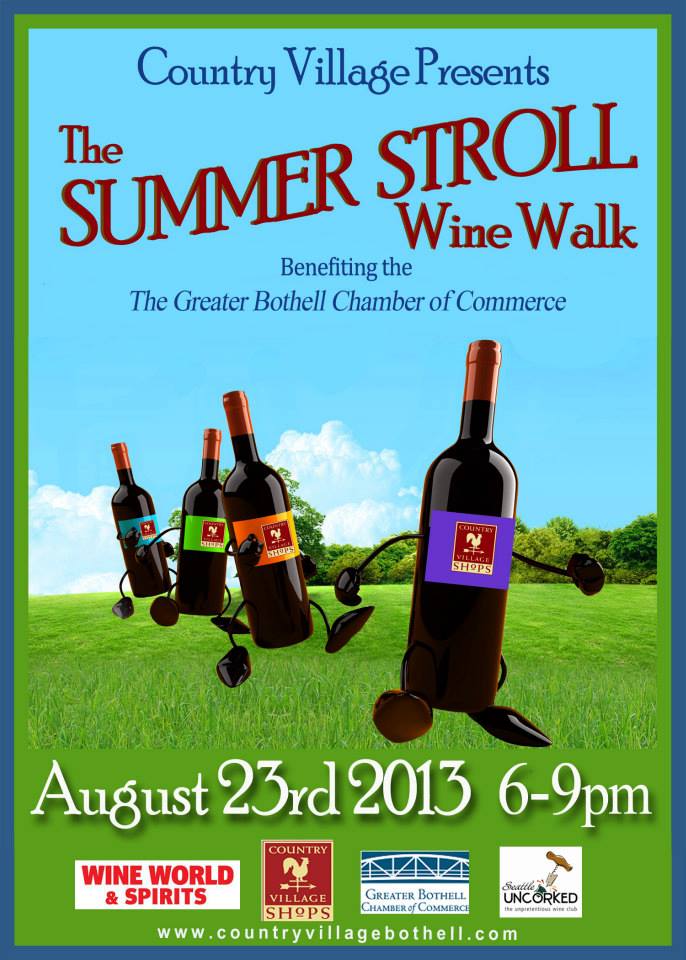 Summer is coming to an end so why not cool off with a glass of wine? The Country Village Presents: The Summer Stroll Wine Walk! Friday, August 23rd 6-9pm, The Country Village in Bothell will be featuring wine tasting from select Washington wineries. This is a 21 or older event and tickets are required. Tickets can be pre-purchased for $20 each or $25 at the door. The wines will be placed around The Country Village in individual shops so you can enjoy shopping, drinking, and socializing. All proceeds for this event will be benefiting The Greater Bothell Chamber of Commerce. Participants are advised to 'Bring Your Own Glass' (BYOG)! But, there will be a limited supply of wine glasses for an additional $5.
Participating Country Village Shops and Select Wineries:
With 15 shops featuring 16 select Washington Wineries, we hope to see you there having a great time surrounded by great people. Remember that proceeds go to the Bothell Chamber of Commerce and most importantly BYOG- Bring Your Own Glass!
Friday August 23rd 6:00-9:00pm
For More information or questions please call us at (425) 485-4353