Day Camps in Blyth Park in Bothell Wa July 25 – 29
Camp Fire USA is coming to Blyth Park in Bothell
Camp Fire USA brings old-fashioned S'mores eatin', campfire song-singin' kids' summer day camps right to your neighborhood,   including Hans Jensen Youth Area at Lake Sammamish State Park in Issaquah and   Blyth Park in Bothell. Day Camp is about doing, not watching. It's about enjoying nature and living outdoors, and working together with kids from a variety of socioeconomic, racial, cultural, religious and disabled populations.  Camp Fire USA Day Camps operate using caring, well-trained, responsible volunteer staff.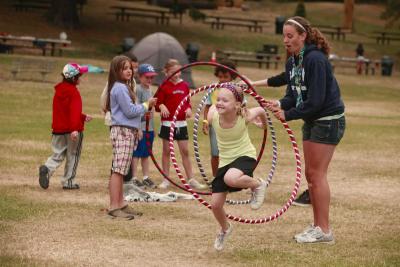 Campfire is currently seeking campers and volunteers!  Youth in grades 8 – 12 can volunteer at any of the sites (except Camp Sealth) as a junior staff counselor at $15 per camp, plus a one-time $25 fee for non-members. Adults can volunteer at any of the sites (except Camp Sealth) as counselors, activity specialists, purchasers, equipment managers or camp nurses. Full-time adult volunteers get a discount on day camp registration for their own children. Camp Fire provides the required training for all volunteers.
When is this coming to Bothell? July 25 – 29 9:30 a.m. – 3:30 p.m.
See 2011 Day Camp Schedule with dates & rates or contact Janelle Kitson at 206 826 8910 or janellek@campfire- usa.org for more information.