SR 522 Closers in Bothell Starting March 25th
Bothell: With Growth, Comes Pain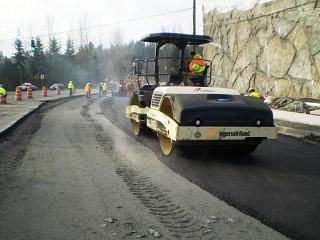 We all know that Bothell is growing. Take a look around, business is thriving, people are moving in, Bothell IS growing. With growth comes pain. One of our main pains right now is the SR-522 construction. One of the strong points about living where we do is the close access to many major roadways. 405, SR-522, SR-527, I-5.. just to name a few.. we all should think about these changes to our roadways in a different light. Better roads means better access. Bringing business and people into our community. Anyhow, below are some interesting facts about the road work progress and shutdowns.
Last update: 12:40 p.m., 3/18
SR 202/SR 522 to Sammamish River Bridge & SR 522/102nd Avenue to Kaysner Way – Paving, #8052
Janice Fahning, Project Engineer, 425-255-8799
Get project information
Monday, March 21 – the morning of Friday, March 25 – Crews will close a single lane in both directions of SR 202 between SR 522 and NE Woodinville-Redmond Drive nightly from 9 p.m. to 5 a.m. Traffic will be alternated through the workzone while crews work on ADA ramps, guardrail and pavement sawcutting.
DRIVER ALERT: Friday, March 25 – Saturday, March 26 – All lanes of westbound SR 522 from Kaysner Way to 102nd Avenue NE will close for pavement work. The first lane will close at 8 p.m. and the second at 9 p.m. One lane will open at 6 p.m. on Saturday, March 26, with all lanes will open by 9 p.m. Saturday. Drivers will follow a signed detour using Kaysner Way and Main St. during the full westbound closure.
Friday, March 25 – One lane of eastbound SR 522 from 102nd Avenue NE to Kaysner Way will close from 9 p.m. Friday to 11 a.m. Saturday for pavement repair.
Last update: 12:43 p.m., 3/17
SR 522: City of Bothell – Wayne Curve
Milepost 9.10
Jason Torrie, Project Engineer, 425-486-2768
Get project information
Monday, March 14 – Friday, March 18 – One lane in either direction of SR 522 between Hall Road and 91st Avenue will be closed daily from 9 a.m. to 3 p.m. for roadwork. The eastbound and westbound lane closures will not take place at the same time.
Monday, March 21 – Friday, March 25 – One lane in either direction of SR 522 between Hall Road and 91st Avenue will be closed daily from 9 a.m. to 3 p.m. for roadwork. The eastbound and westbound lane closures will not take place at the
 Construction update link: http://www.wsdot.wa.gov/northwest/king/construction/
 Detour link: http://wsdot.wa.gov/Projects/SR522/sr202paving/Detour.htm