Bothell is the key to Linking Seattle and Everett's Trails
Bothell Smack Dab In the Middle of a North Creek Trail linking Seattle and Everett
BOTHELL — On March 9th, 10th and 15th. Snohomish County wants your help deciding how to fill in a blank spot in a regional trail system.
North Creek Trail would eventually connect walking and biking trails from Everett to Seattle to the eastside.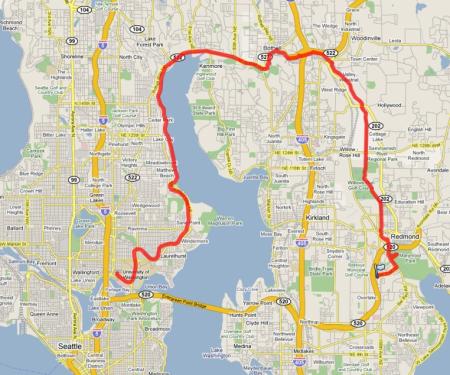 A future segment being planned in unincorporated Snohomish County would stretch nearly three miles between North Creek Park and Maltby Road, west of the Bothell-Everett Highway. Other portions of the trail pass through Bothell and Mill Creek. Some have been built already.
"This is the missing link," said Steve Dickson, assistant to Snohomish County's public works director. "It's part of a regional trail system that will connect the Interurban Trail to the north with the Sammamish River Trail to the south."
The North Creek Trail would eventually run from the county's McCollum Pioneer Park in south Everett to Bothell. McCollum Park is close to the Interurban Trail, which runs from Everett to Seattle. In Bothell, the North Creek Trail would join the Sammamish River/Burke-Gilman trails that go from Seattle to Redmond.
For now, the discussion about North Creek Trail is focused on which path to follow between 192nd Street SE and Maltby Road.
An eastern alignment would follow 13th Drive and 14th Drive Southeast. A western alignment would run along Winesap Road and Filbert Drive Southeast.
Upcoming evening meetings are scheduled at areas near the proposed route on March 9, 10 and 15. The plan is to use public comments to choose a preferred option, which the County Council would later approve. The county intends to finish buying land for the right of way by 2013.
No cost estimates will be available until design work is much further along, Dickson said. The county is searching for grant money to pay for construction. Money for buying the right of way will come from a settlement with King County over the Brightwater treatment plant.
Read the full article here: http://heraldnet.com/article/20110222/ETP03/110229966/-1/News