FREE coffee for Early Morning Bothell Commuters at The Den Coffee Shop in Bothell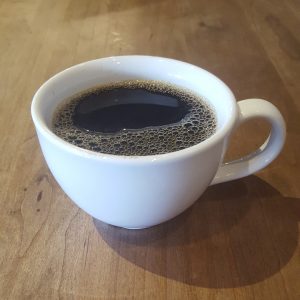 Over at The Den, the coffee shop right across from the Bothell Post Office, they have a great deal for us early morning commuters and those heading to the UW Bothell and 405. I am here almost every day now.
The Den has FREE drip coffee from 5:30am to 6:30am every week day. Also, the give 30% OFF all espresso drinks!! What a great deal. I love it. Of course, this deal is just for us select group of Bothellites that are out and about while the crows are flying off for the day. I actually like their coffee (Caffe D'arte Artisan Coffee) quite a bit, it's not very acidic.
One more thing I like about The Den is the fact that they have a couple of parking spots designated for 15 minute parking only. It makes it super easy to get in and out. Nothing worse than being in line at the Starbucks drive through for 15 minutes to pay for a cup of joe… I've got stuff to do!!