SR 527 Paving Means Overnight Delays
SR 527 paving means overnight delays, smoother ride between I-405 and SR 524 this summer.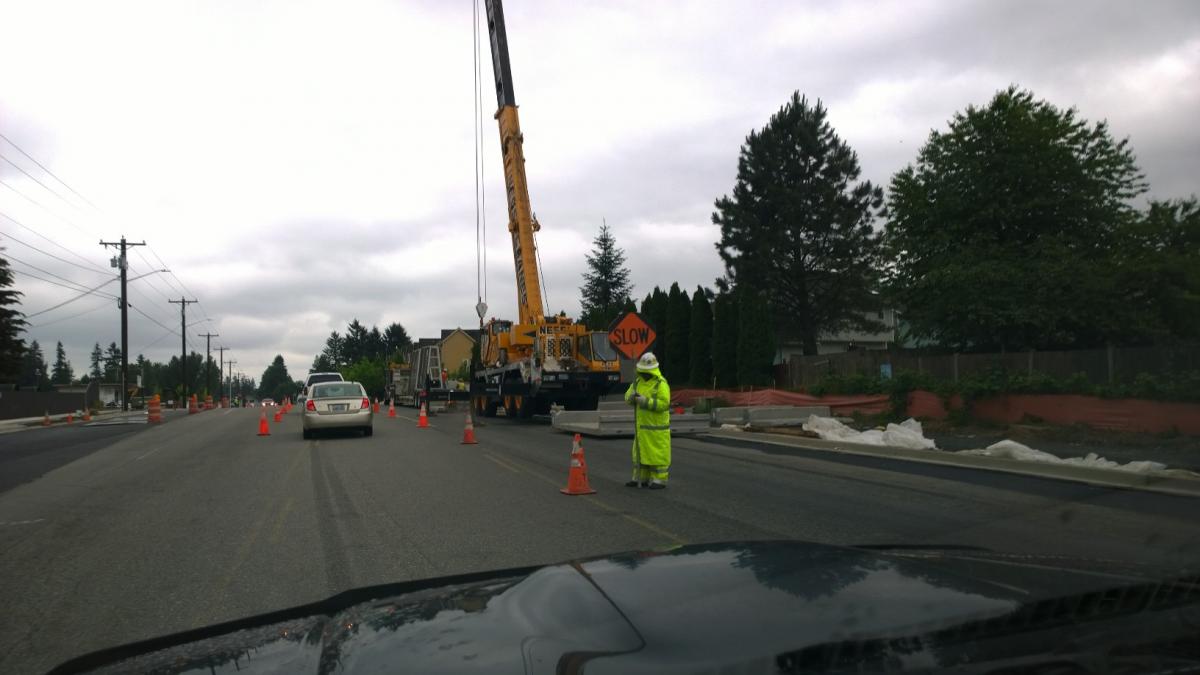 Thirty years ago, State Route 527 had a much different look and feel than it has today. Back then, the two-lane highway crackled with traffic at rush hour, but felt like a sleepy byway meandering through farmland and open spaces the rest of the time.
A lot has changed in the past three decades. Increased development in the early 1990s led to the expansion of SR 527, and it has since grown into a heavily used urban thoroughfare serving business parks, retail outlets and thousands of housing units. After more than 20 years of steady growth and increasing traffic, it's time to repave the roadway and repair the sidewalks along it.
Starting Monday, June 2, contractor crews working for the Washington State Department of Transportation will start a project to repave 1.1 miles of SR 527 between Interstate 405 and State Route 524/Maltby Road. Crews from Granite Construction Co. will work on the sidewalks and curb ramps, then begin grinding down and repaving the highway by the end of the month.
"This seven-lane section of SR 527 carries 41,000 vehicles a day. It's rutted and cracked from heavy use. Repaving the highway will increase its lifespan and provide a smoother ride for drivers," said WSDOT Project Engineer Mark Sawyer.
Repairing the sidewalks and curb ramps will offer more pedestrian-friendly access to businesses and residences. The project also will add more street lights at the intersection of SR 527 and 217th Street Southeast to improve safety for vehicle and pedestrian traffic.
The work will last through the summer and will occur mostly from 9 p.m. to 5 a.m. to minimize traffic impacts. Drivers should expect some lane closures and reduced speed limits during construction. At least one lane in each direction will remain open at all times. Drivers can get information about lane closures by checking the construction update report.