Questions to ask your Bothell Real Estate Agent
The Top 5 Most Important Question You Should Ask a Real Estate Agent!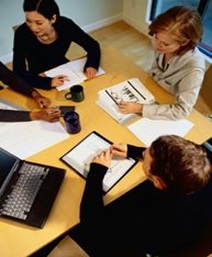 Are you a Realtor®, bound by a code of ethics?
Have you ever been disciplined or had a complaint made against you by the State of Washington, Association of Realtors, Multiple Listing Service or your Brokerage?
Are you a full time real estate agent?
How many years of experience do you have?
Have you ever been recognized for your sales ability?
And why the answers are just as important!
Realtor is not an occupation. The word Realtor is a trademarked term that only members of the National Association of Realtors can call themselves.
As Realtors, we take a solemn pledge:
To protect the individual right of real estate ownership and to widen the opportunity to enjoy it…
To be honorable & honest in all dealings…
To seek better to represent our clients by building our knowledge and competence…
To act fairly towards all in the spirit of the Golden Rule…
To serve our community, and through it our country…
To observe the REALTORS Code of Ethics and to conform our conduct to its lofty ideals.
Working with real estate agents who are honest in all dealing with the public and uphold a high degree of ethics and integrity will rarely if ever generate a complaint. We are proud to uphold this level of integrity for the past 26 years.
A real estate agent needs to be available to you to provide timely responses to your telephone calls and needs. To respond promptly to you, the lender, the escrow company, the title company, inspectors and appraisers and must be available to handle issues that can come up in transactions promptly and professionally.  This cannot be done by an agent who has another day job and works only part time.
Many obstacles can arise in real estate transactions and inspections. You want an agent who has years of experience in dealing with these issues successfully.
A sign of a successful professional is one who is recognized in the industry by their peers as well as the public, of which we hold awards from both.
If you wish to learn more about real estate and have additional questions go to www.jessandjulielyda.com