Keep Clam Bothell: Ivars Opening SOON!
Can you smell it? If you can't smell it now, you will pretty soon! After more than three years Ivars is returning to Bothell! In 2009 Ivars was closed due to construction and rebuilding in the area and now they are back and will have their Grand Opening this August! Their classic menu features new entrees such as the Grilled Salmon BLT, Grilled Fish Tacos, Soba Noodle and Tiger Prawns Salad. In addition to the new entrees, Ivars will have a hand-tossed salad and sandwich station, freshly baked bread, and you can enjoy their famous chowder and soup station!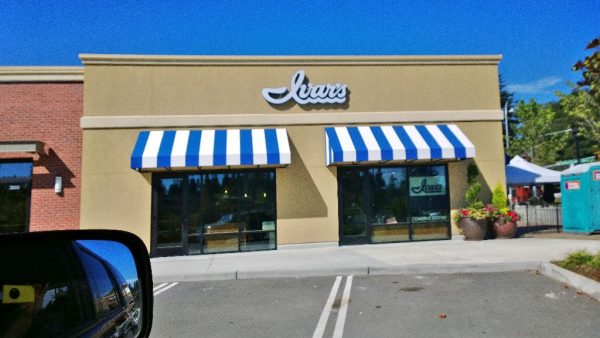 The Ivars in Bothell is located in the Lakeside Canyon Creek Shopping Center, 24016 Bothell-Everett Highway. The fresh fish that reflects the Pacific Ocean, the areas around Alaska, and our very own Puget Sound is finally in reach again for Bothell residents and surrounding areas. This Bothell Ivars location is proud to be able to have outdoor seating with umbrellas for rain or shine, and year-round enjoyment of the freshest fish, famous fish and chips, soups, salads, and chowder.
Bothell is proud to be the home of Ivars 24thlocation and are anxiously awaiting the Grand Opening! Come out later this month and whenever you are craving Ivars to enjoy the local product served by great people. For more information on events and updates be sure to follow Ivars on facebook.