Dawn McCravey files for the State Senate
Northshore School District member and longtime education leader Dawn McCravey filed her official declaration of candidacy for the State Senate from the 1st Legislative District today.
She cited the legislature's failure to enact education reform and fully fund the state's schools as the primary reason for her candidacy.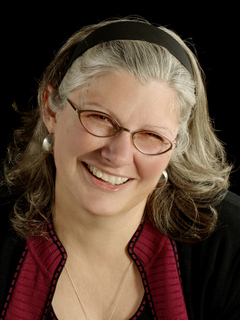 "I am running because we have an education crisis in this state and our kids are the ones suffering," McCravey said. " Vital reforms are being blocked in the senate and it's time for a change."
Washington ranks near the bottom nationally in high school graduation rate, education reforms and per pupil funding.
"The answer is simple really," McCravey added. "Education in this state needs both reform and resources and it's currently not getting enough of either. There is a broad coalition advocating reform of our schools but the effort has stalled in the Senate. Important bills were sometimes not even given a hearing in the Education Committee. We have to change that. We must put our kids ahead of the special interests."
"We need to provide accountability measures in our schools to drive performance and demand results. We need to reprioritize state spending to stop the decline in education funding as a percentage of the budget. Further, we need to give parents a voice in the education options for their kids," explained McCravey. "We've got a lot of work to do."
McCravey also stressed the importance of tax relief for families and reducing the burden on small businesses to help create more jobs. "There's no reason this state can't lead the way on education reform and job creation," she added.
As a two-term school board member and former board president, Dawn has built a strong following of supporters behind her reform agenda. She has support from a broad coalition of Republicans, Democrats and Independents.
"I'm going to run a grassroots-based campaign centered on meeting voters door-to-door," said McCravey. "My team is ready to go. We're excited and passionate to win this race."
The First legislative district spans north King and south Snohomish Counties and includes Bothell, Brier, parts of Mountlake Terrace and Kirkland along with the North Creek and Maltby communities.
First elected to the Northshore School Board in 2007, Dawn served as president of the board from 2009-11. A former special education teacher, she was re-elected to the board last year. Dawn and her husband Lee have six kids, and four grandchildren. They live in Bothell.
Phone: 425-299-1586