Seniority-based teacher layoffs hurt Bothell schools, students
I liked the stat listed below (I bolded it). Public school is a great gift in this country.. it would be a shame to see a "seniority based" system that would govern who stays and who goes during downsizing…
Here's a multiple choice question for anyone concerned about the quality of Washington's schools:
With teacher layoffs almost guaranteed because of looming cuts in state funding to school districts, which teachers should be the ones to get pink slips?
A. Those with the least seniority, even if they're among the best and teach subjects – such as math – that districts have difficulty finding teachers for.
B. Those whose evaluations indicate they are the weakest and least effective in the classroom.
For parents, students and some legislators, the answer is a no-brainer: B. Keep the best and lay off the problem teachers.
<below bolded by Bothell Blog>
In a recent telephone poll commissioned by the Partnership for Learning and the Excellent Schools Now Coalition, 81 percent of the 500 voters contacted agree with the statement: "If a district is facing layoffs, teachers should be retained based on their performance in raising student achievement, not how many years they have been teaching."
Unfortunately, that's not how it's done in Washington. When layoffs are required, they're done strictly on a seniority basis.
Proposed legislation – House Bill 1609 and Senate Bill 5399 – aims to change that. It would require school districts to make teacher performance the single most significant factor in layoff decisions. Seniority would be a factor only as a tiebreaker.
Although the state is headed toward a four-tiered evaluation system, most districts currently use a two-tiered evaluation: A teacher is either satisfactory or unsatisfactory. Almost all teachers are rated satisfactory. If layoffs are necessary, they should begin with those in the unsatisfactory category or the bottom level when the four-tiered system goes into effect.
Layoffs driven strictly by seniority also cost districts more money. The newest teachers are the lowest-paid, regardless of their performance. Senior teachers are paid more, regardless of their performance. Layoffs that can't touch high-salaried burnout cases are both expensive and a threat to the overall teaching quality in a district.
A new study by University of Washington Bothell researchers Dan Goldfaber and Roddy Theobald (Viewpoint, 2-11) supports the need to base layoffs on teacher effectiveness rather than seniority. They found that the "difference in performance between teachers laid off under the two systems is equivalent to, on average, two to four months of student learning."
He also found that those who are disproportionately affected when new teachers are laid off are low-income, at-risk and children of color – the very children most likely to fall into the so-called "achievement gap." As it happens, Washington is one of only six states experiencing a widening of the achievement gap between white and black students.
By recognizing the importance of teacher effectiveness in job retention, Great Schools legislation is an important step in making teaching more professional. Lawmakers ought to be championing it.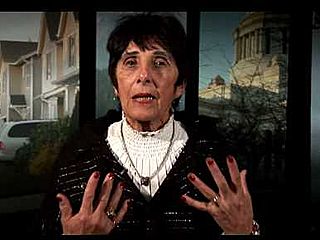 In the House, at least, it's getting a hearing by the Education Committee. But in the Senate, the Early Learning & K-12 Education Committee's chair, Bothell Democrat Rosemary McAuliffe, says she won't allow a hearing. At a time when school districts and teachers are facing unprecedented budget cuts, McAuliffe says the bill would create unnecessary turmoil. And she'd rather wait until the four-tiered evaluation system is in place before considering a different way of handling layoffs.
Unfortunately, there's always a reason to put off important school reforms. Lawmakers should be looking instead for reasons to save the jobs of some of the state's best teachers.
Read more: http://blog.thenewstribune.com/opinion/2011/02/12/seniority-based-teacher-layoffs-hurt-schools-students/#ixzz1Dt351sLJ