Bothell's New City Hall Project to be ran by Vulcan Real Estate
Bothell's $850,000 City Hall pre-development project to go to a Seattle based company, not a Bothell Company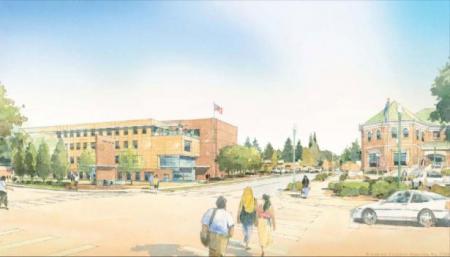 I would have liked to see a Bothell based company get awarded this contract… I wonder if there is a bidding process and if there was a bidding process used in this case. To me, it seems like there would be plenty of good talent IN Bothell.. We will look around and see if this process is documented anywhere. If not, we are gunny get Jesse.
Vulcan Real Estate likely will lead the team that designs and builds the Bothell City Hall project.
The Bothell City Council is scheduled to consider a pre-development agreement today with Vulcan for the mixed-use project. According to an agenda bill summary on the city's website, the council will discuss executing the $850,000 pre-development deal with Vulcan.
We found this information at:
http://www.djc.com/news/re/12026415.html