Northshore Performing Arts Center Presents: A Celtic Christmas in Bothell
A Celtic Christmas in Bothell Dec. 19 @ Northshore Performing Arts Center
Looking for something special to do on Sunday? Head down to Bothell's Northshore Performing Arts Center for some good old fashion Celtic Dance.. Then go get a pint!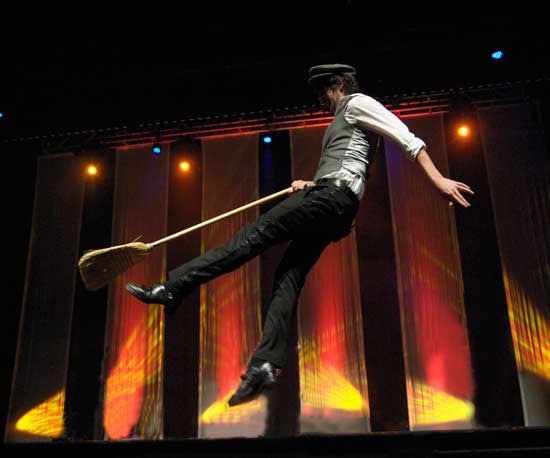 Tomaseen Foley's past featured memorable musical and storytelling gatherings around fireplaces with family members and neighbors. His life at that time did not include electricity, running water, cars or television sets.
The Irishman, who grew up in the remote parish of Teampall an Ghleanntain ("church of the little glen") in West County Limerick in the 1940s and '50s, will delve into that "communal way of life" when he brings "A Celtic Christmas" to the Northshore Performing Arts Center in Bothell at 7 p.m. Dec. 19.
"It recreates my childhood in a way — I lived in very unique circumstances," said Foley, 63, the show's storyteller who now lives in Medford, Ore., but still regularly visits his family farm in Ireland. "It's the recreation of a night in a farmhouse before Christmas. We recreate that on stage where the audience are the neighbors."
Attendees are invited to sing along with Marianne Knight and even dance on stage with Marcus Donnelly, who blends old-style Irish dance (sean-nos) with the latest form made famous in "Riverdance." Rounding out the group are uilleann piper Brian Bigley and musical director and Grammy Award-winner William Coulter. Knight, from County Mayo, Ireland, also plays accordion, flute, whistle and bodhran (drum) and dances; and Bigley also dances and plays flute and whistle.
But it's Galway, Ireland, native Donnelly whom Foley feels steals the show. "He's the new boy at age 22, and he kills us with his energy," Foley said with a laugh. "Some shows we've done in California, people will bring their (step-dancing) shoes … and he's always up for the challenge. There is a framework (to the show), but there's room for a lot of improvisation."
Foley began performing "A Celtic Christmas" — which has been featured on National Public Radio — 14 years ago on his own, but it quickly grew and he's been touring the show nationwide for 13 years. The group recently entertained crowds in California, New York and Illinois and will hit the Seattle area for the first time on Sunday.
Foley's story "Parcel from America" runs throughout the whole show with music and dance interwoven between sections of the tale, he said. Back when Foley was growing up, it was common for most Irish families to have at least one family member living in America who would send home a parcel at Christmas time that included clothing or money, he added.
"Soon, there were so many of them overseas that they became dependent on the parcels at Christmas time," Foley said. "It became a tradition."
Just like Foley's "A Celtic Christmas."
Tickets are $25 for adults, $22 for seniors and $15 for those 17 and under. Tickets are available online or by calling (425) 408-7988.
The Northshore Performing Arts Center sits on the campus of Bothell High, 18125 92nd Ave. N.E., Bothell.
http://www.pnwlocalnews.com/north_king/bkn/entertainment/111946944.html