What is the Town-Gown-Loop in Bothell?
People have been asking "What's the Town Gown Loop?" We see it labeled on some of our walkways here in Bothell. The City of Bothell said it's Bothell's walking tour connecting downtown Bothell and the University of Washington/Cascadia College. The Town Gown Loop was created to teach walkers about the history of Bothell. There are plaques set up around the 2.5 mile loop. It goes down Beardslee, to downtown Main St Bothell, and into the UW Campus.
The loop was created with a partnership between Cascadia College, the City of Bothell and UW Bothell.
Where did the name Town Gown Loop come from? I asked the same question. According to Wikipedia: "Town and gown are two distinct communities of a university town; 'town' being the non-academic population and 'gown' metonymically being the university community, especially in ancient seats of learning such as Oxford, Cambridge, Durham, and St Andrews, although the term is also used to describe modern university towns as well as towns with a significant public school. The metaphor is historical in its connotation but continues to be used in the literature on urban higher education and in common parlance"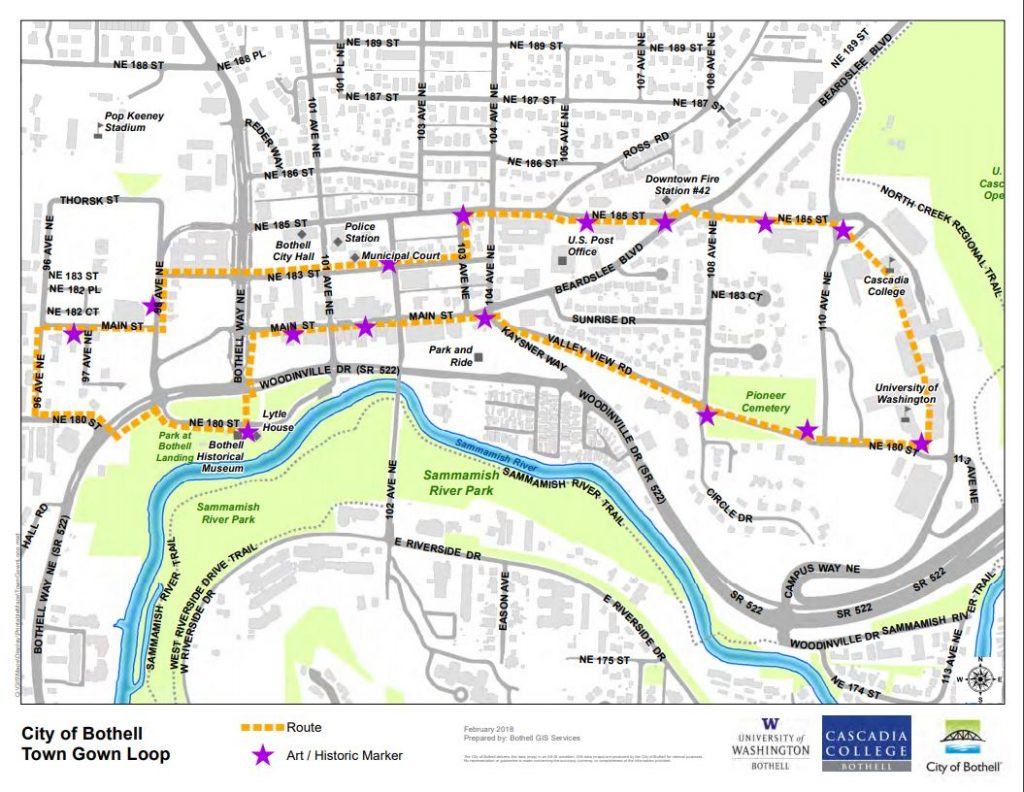 Image by @cobycycles