Bothell Blog Podcast Episode 1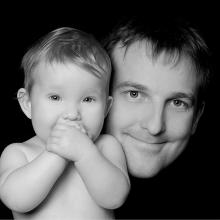 Well we did it. The first official podcast of the Bothell Blog. Took us forever to get it up and running but we have the studio finally set up in the Bothell Blog office. For this first podcast, I interviewed local photographer favorite, Rob Resing of Chapters Photography in Bothell Washington. Chapters has been around for years and Rob has many local Bothell families that he has been taking pictures of for years.
The photography business has changed quite a bit over the last 10 years and that poses some unique challenges for photographers. To stay relevant, they must push the envelope with imagery. Chapters Photography has been a supporter of the Bothell blog for years and it was nice to have this time to chat with them.
Here is the video Rob created for the client: https://vimeo.com/96615977
Below is our podcast, please let us know what you think: