Former Bothell Postal Carrier Pleads Guilty
Bothell, Wa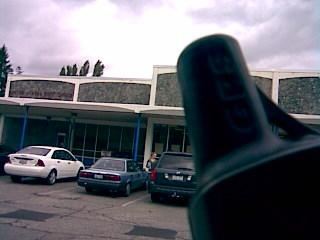 A former Bothell postal carrier who pleaded guilty to stealing gift cards from the mail last year was sentenced Tuesday to two years of probation.
June Belo, 42, had pleaded guilty in U.S. District Court to one count of mail delay or destruction, in which he admitted to taking three gift cards from in-transit mail and using them to buy things. He took a $100 REI card, a $25 Target card, and a $25 JC Penney card.
"Belo abused his position of trust for his own financial gain," Assistant U.S. Attorney Andrew Colasurdo wrote in the government's sentencing memo.
"By targeting mail containing gift cards, Belo pulled from transit mail entrusted to the United States Postal Service for special occasions, such as birthdays and weddings."
While the financial $150 loss was "relatively insignificant," Colasurdo said the former mailman's actions "tarnish" the reputation of "other hardworking and law abiding postal carriers."
Still, the government recommended probation, out of a sentencing range of up to six months in prison. Belo had no known criminal history.
Belo's public defender, Kyana Stephens, wrote that Belo was a longtime husband with three daughters, that he regretted his behavior and had suffered financial consequences. After his losing postal job, Belo is now on the brink of losing his home, after falling $21,000 behind on mortgage payments.
"What I did is wrong…" Belo wrote the court.
"(I) can't eat and can't sleep at night thinking what I did and what I have put my family in to. I feel awful and wish I never had done it."
In addition to the two-year probation, U.S. Court Judge Mary Alice Theiler ordered Belo to serve 60 hours of community service and to pay back his victims.