Lost Cat: "Snowshoe" type Siamese Cat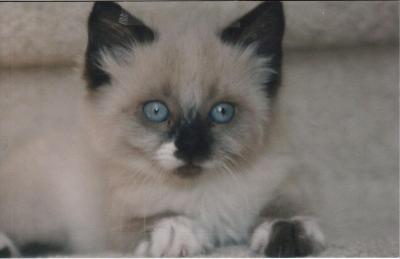 One of our Bothell Blog readers lost their cat who's name is Freedom. Freedom is a snowshoe type Siamese cat that is about 5 to 6 years old. He has medium to long hair. No collar, not sure if she is microchipped or not.  She is spayed.
Freedom was lost 12/30/2012 from 18916 36th Dr SE, Bothell Wa, 98021. Her owner Kriss misses Freedom very much and hopes one of her Bothell neighbors might have found her. 
If you have any information, please contact Kriss Erickson at:
Phone: (425) 265-9921
Email: [email protected]