Bothell UW Class Creates Facebook Game that Focuses on Local a Local Issue: Wetlands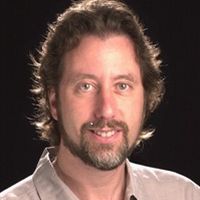 We have a ton of technical talent here in Bothell, that goes without saying. It's not often that we hear of technical stories that impact our local wetlands. There was an article in the Gamasutra online magazine about University of Washington Bothell's own Jordan Weisman's work as director of the Center for Serious Play.
What we found great about this story is that Jordan and his class focused on creating a game to raise awareness around a local issue we have in here in Bothell, the preservation of wetlands. They said that 80 percent of the money raised through the release of their "UWB Wetlands Restoration" Facebook game will be donated to help preserve wetlands. Not to shabby, nice work Jordan and UW Bothell!!
More information about the UW of Bothell's Wetlands Restoration Project visit here:
http://www.uwb.edu/admin/wetlands/restoration-project