Thrashers Corner 7-11 Robbed This Morning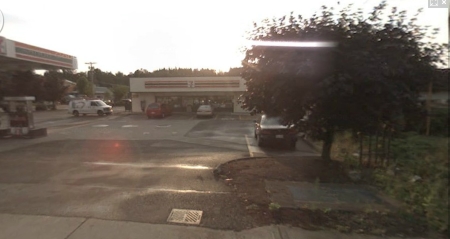 Last night there were a number of robberies in the Seattle area. The first in the string of robberies happened right here in Bothell. According to KING-TV, around 2am, three men with weapons took money from the cash register. As if that wasn't enough cash for them, they also took the money that was in the clerks wallet.(might as well get as much as possible right?).
The 7-11 was robber earlier this year as well. Note to self: If you are out and about around 2am, you might want to drive across the street to Safeway.. just in case.
http://seattletimes.nwsource.com/html/localnews/2015791206_robbery02m.html