Bothell Police See a Spike in Car Prowls
In the past few weeks, the Bothell Police have arrested a number of car prowlers. According to the Bothell PD, car prowls are not uncommon. Typically, these thieves look for large parking locations like housing communities, parks, schools and shopping centers as they are prime target areas. Why? Numbers. Prowlers are able to hit a number of cars at one time and increase the items stolen. They also know that with these large number of cars there are good odds that they will find a car unlocked, window rolled down and even keys left in the ignition.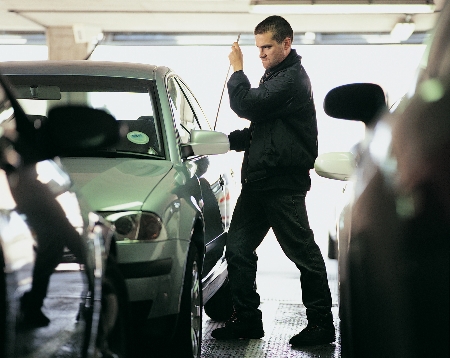 The Bothell Police department has released the following suggestions to lower the risk of your car getting broken into in Bothell:
•Use a garage or secure location whenever possible.
•Park in well-lit areas where your car can be seen.
•Avoid isolated areas. Park near locations frequently used by pedestrians.
•If you hear something suspicious (shattering glass) or see someone looking into vehicles, call 911.
•Roll up the windows and lock all doors.
•Secure the trunk, hatches, bed-mounted tool boxes, and canopies.
•Activate your alarm.
•Install anti-theft devices
Really it is about using common sense. Trust your instincts. Bothell is a great city with great people. However, we are just a freeway exit away from bad people and crooks. Remember, if you witness a car being prowled, call 911 right away.