Bothell Denny's Closing Its Doors
Well, you can scratch another Bothell restaurant off the list. The Canyon Park Denny's is closing it's doors for good the 3rd of January (date to be confirmed). We were told that high rent prices are to blame for the closure. Old Bothell is fading folks… higher rent, higher prices are coming. Didn't Denny's use to be Perkins or something like that? (UPDATE: THANK YOU Bothell Blog readers Cara, Jason, April, Roger and Kay for reminding us, it was a MITZELS KITCHEN!! That was back when QFC was an Olsen's)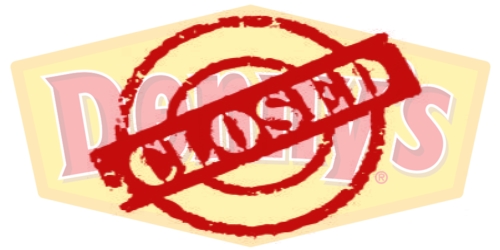 So the question is, where can you go in Bothell for a good, affordable breakfast? As many of you know, the Bothell Blog is a HUGE fan of breakfast. In fact, many of you have opted for the Buy my Breakfast plan which local business owners can take our our online marketing and SEO guru, Sean McVeigh out to breakfast and pick his brain for an hour. As a breakfast fan, the Bothell Blog has put together a list of Denny's alternatives for those of us who frequented Denny's for it's increadibley average food and great prices… and of course, stable wifi. Here you go:
1. Crystal Creek Cafe. Not inexpensive, but always consistent. Flavored creamers. Pancakes could use some help. Wifi.
2. Kozy Corner Cafe. Good prices. Not a fan of their bacon.. not smoky enough for my taste. No Wifi… I don't think
3. Steve's Cafe. Only place in Bothell where you can order a "cup of gravy". Wifi? What's Wifi?
4. Alexa's Cafe and Catering. A Bothell classic, high quality food. Not inexpensive… but IMHO you pay what you get for. Awesome bacon. Wifi.
5. The Original Pancake House. A bit far down 527… traffic getting to and from in the mornings can be tough. Here is something else, for being a "Pancake House", I was not impressed with their pancakes. Not sure if there is Wifi.
6. Patty's Egg Nest. Now this place.. I LOVE. REALLY good breakfast. Nice staff. Again, it is way down 527 so it is not going to be my local spot.. but a nice treat when you can get down there.
Did I miss any? Send me an email [email protected]