Bothell Non-Profit Helping Local Authors Publish Their Own Work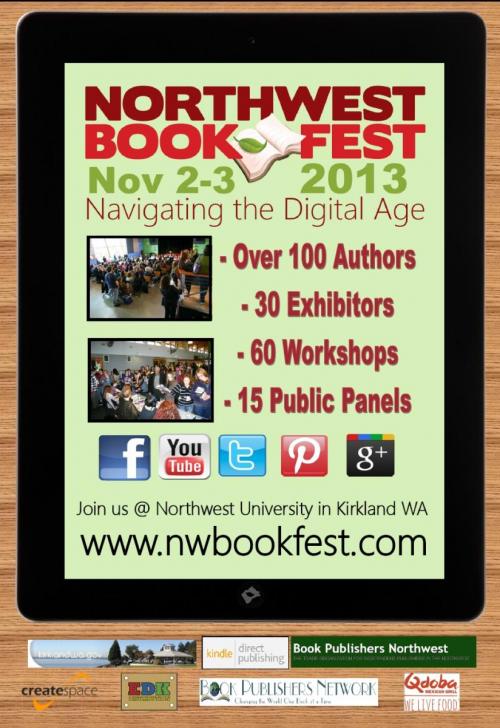 Bothell has a number of great non-profits (if you have one you would like featured, please contact us). One Bothell non-profit is the Northwest Bookfest.The non-profit is focused on a few things. Helping authors navigate throught he publishing landscape and providing a public facing element where the public can interact with their favorite local authors. Anyhow, below are the details about this years event!
On November 2nd and 3rd from 8am-6pm authors from around the Puget Sound region will be converging on Kirkland for the 2013 NWBookfest event: Navigating the Digital Age. This year's Bookfest will be taking over the Health and Sciences state-of-the-art facility on the beautiful Northwest University campus.
If you're a serious writer pursuing a publishing career, or a published author—you might have noticed that the world of publishing as we know it has undergone some serious changes. The advent of the digital reader, Kindle, Nook, Tablets and Cell Phones has changed the way people read books. The refrain, "no one will ever read books on a computer" has changed to "how do we get our books to readers who read on devices?"
 In addition to being able to rub shoulders and network with New York Times Best Selling Authors you will be able to attend your choice of 60, high-impact workshops, connect with over 40 exhibitors and attend 15 public panels with some of the local publishing, marketing, and writing influencers.
After the Saturday sessions, enjoy some extra-curricular activities with the NWBookfest Wine and Words events hosted at Park Place Books and Milagro Restaurant! Come join the fun!
Tickets for the all weekend education and networking event are only $99! There limited number of seats still available, so get your tickets ASAP at www.NWBookfest.com. If you happen to be a Pacific Northwest Writers Association member, you get a $20 discount on the event!