Holiday Shopping Kick-Off in Bothell
It is that time again, SHOPPING SEASON! In Bothell, the official kick-off to shopping season is at the Country Village Shops and their "A Taste of the Holiday's" celebration. There will be many different activities throughout the day including: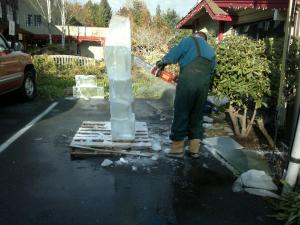 Demos, Gift & Decorating ideas from all of your favorite Country Village Shops.
Local ice carving artist, Dave Westberg in action at 2pm
Luminary lighting at 4pm
Complimentary Hot Roasted Chestnuts from 4pm-6pm
Thousands of beautiful Christmas lights!
Also, the Country Village Shops is hosting a Wine Walk runs from 5pm-8pm and benefits the Northshore Performing Arts Center Foundation. Advance tickets are $20 or $25 at the door.Purchase Wine Walk tickets online at www.npacf.org
Below is a list of the Shops and the Wineries they are hosting!
Antique Garden Hosts Knipprath Cellars

Chapters Photography Hosts Amelia Bleu & Patterson Cellars

Country Blend Hosts Convergence Zone Cellars

Cranberry Cottage Hosts Northwest Cellars

Eclectic Haven Hosts Lodmell Cellars

Heartland Interiors Hosts Stottle Winery

JJ Books Hosts Matthews Estate Winery

Life Solutions Healing Center Hosts Kaella Winery

O'Malley & Potter Hosts Chocolate Shop

Quite the Find Hosts Dubindil Winery

Rust N Roses Antiques Hosts Redmond Ridge Winery

Sankara Imports Hosts Naches Heights Vineyards

Stampin' in the Rain Hosts Piccola Cellars

The Mercantile Wine and Goods – Open Road Cellars and Cedar River

Tiffany Ann Home hosts Icon Cellars

Town Hall Antique Mall hosts Gecko/Michael Florentino Cellars

Toys that Teach hosts Davenport Cellars

Village Eatery hosts Elevation Cellars
Come out and support your community and local business!