Chapters Photography: Pushing the Creative Limits of Senior Portraits
Bothell, Wa — Chapters Photography presents "Lady of the Lake," a new fine art portrait style. Stunning images are created in our unique in-studio water sessions. Join Kasidee in this video as she becomes a Lady of the Lake.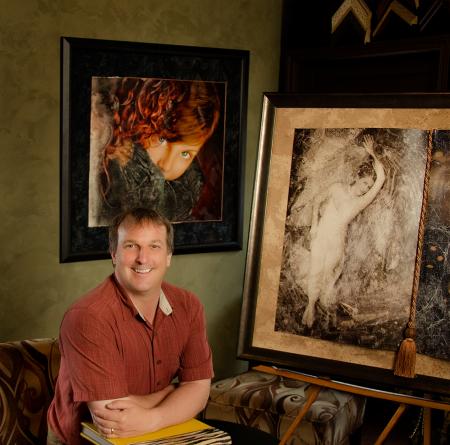 Each unique piece is created using the "waterleaf" pigment transfer process to bring out the distinct texture of the paper. Further distressing of the paper gives the final print a vintage feel. Each piece is then creatively framed to best present the artistic nature of the image.
"A Page Out of Life" is the favorite image of Chapters Photography portrait artist Rob Resing. The 3-dimensional diptych is displayed in the style of an open book, with a tasseled bookmark separating the two images.
We invite you to explore our "Lady of the Lake" series yourself. There will be no charge for sessions during the month of June (a $350 value). Please call to book your session. (425) 415- 1267